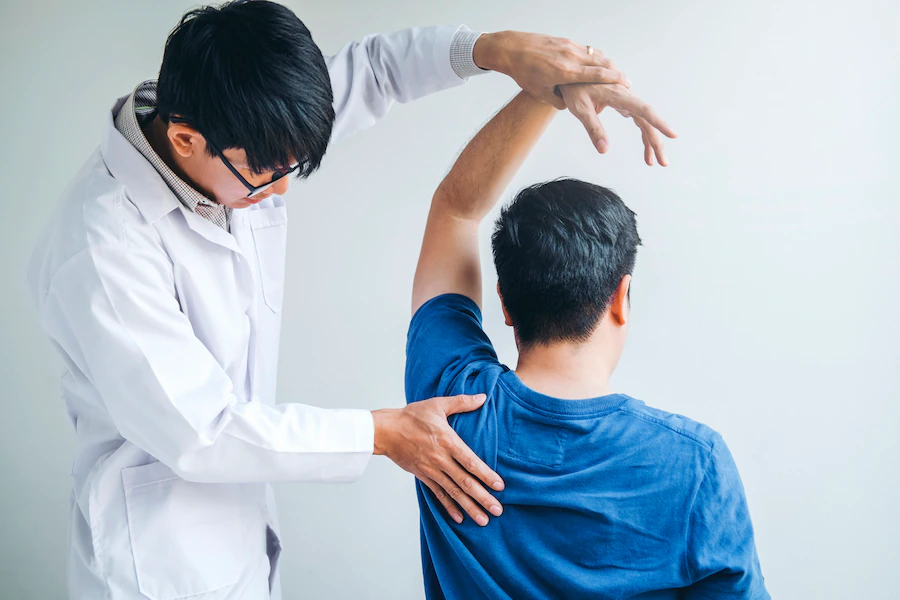 Shockwave Therapy
Shockwave therapy can be described as a non-invasive treatment. It involves applying a series of low-energy acoustic wave pulsations directly to an injury through the person's skin with a gel medium. Shockwave Therapy is used to treat chronic pain, lingering injuries, or pain from illness. The therapy is meant to stimulate the body's natural healing process.
Shockwave therapy gives physiotherapists another tool to help with stubborn, chronic tendinopathy. Shockwave treatment is ideal for those suffering from chronic tendonitis. Tendinopathies (commonly referred as tendinitis), which last for more than six months, and are not responding to other treatments, include tendinopathies (commonly referred to as tendinitis), tennis elbow, Achilles.
Myofix Physiotherapy Clinic is a provider of shockwave therapy in Scarborough Ontario.
You will be assessed by the Physiotherapist to confirm your eligibility for shockwave therapy. Shockwave Physiotherapists will help educate you on your condition and how Shockwave could work for you. While the shockwave treatment can cause mild discomfort for about 4-5 minutes, you can adjust its intensity to keep it from becoming too intense.
The following conditions can be treated by shockwave therapy
Achillodynia
Plantar Fasciitis/Heel spur
Tibial Stress Syndrome
Patellar tendinitis
Trochanteric Tendinopathy
Calcific tendinitis
Lateral/Medial Epicondyalgia
Trigger point treatment, such as Triggerpoint therapy, can also be performed by shockwave.
Calf muscles
Thigh muscles
Lumbago
Dorsalgia
Cervical Syndrome
Cervical Spine Muscles